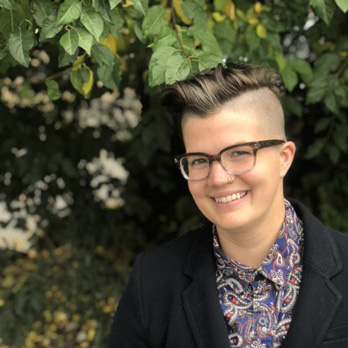 LB's formal education defines them as a Registered Dietitian, but they prefer to identify as a gender and body activist. They are committed to undoing the dehumanizing and fatphobic legacy of diet culture and traditional dietetics.
Their investment in body liberation across gender identities can be found in the classroom where they teach masters-level dietetic students and in their outpatient practice, Transnourishment.
LB offers various workshops and seminars that center changing the harmful nutrition practices that isolate bodies and genders outside the "status quo."
LB grew up in Chicago, IL and received their master's in clinical nutrition from New York University. They have practiced body and nutrition therapy across the continental US within various eating disorder treatment facilities.
They specialize in trauma-informed nutrition care, weight-neutral nutrition interventions, food-related trauma, exposure therapy, and disordered eating across age and genders.
When looking for rest and relaxation, you can find Lindsay in their kitchen playing and exploring various cuisines, traveling the PNW with their wife, and playing with their two bulldogs.