Clinical Program Director
(he/him/his)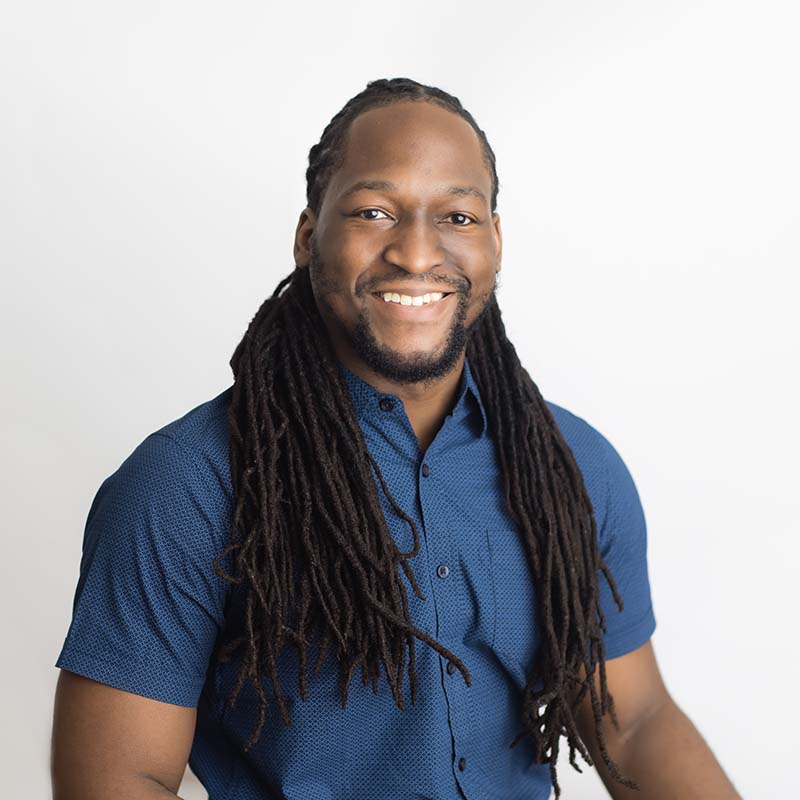 Richard Smith has had the privilege of serving as a therapist in the areas of eating disorders and substance abuse since 2017. He has presented on self-care in Haiti and Thailand and co-presented on using play as an intervention at the Illinois Counseling Association in 2017.
Richard earned his Master of Arts in Counseling from Governors State University and his Bachelor of Science in Exercise Science from The University of Tennessee at Chattanooga.
From his earliest days growing up in a Caribbean-American household, Richard knew that he wanted to help people in some capacity, and he has done so in a few different ways throughout his career.
Prior to being a therapist, Richard held positions as a personal trainer and a server. He believes those two positions have greatly influenced his style of therapy; his experience as a server helps him attune to the potential needs of clients and brings humility into the session, and being a personal trainer has helped him balance the tasks of collaborating, challenging, and caring for
clients. Richard uses his values of excellence, balance, and growth to direct his movements in both professional and personal settings.
Richard holds the view that leadership does not equate to superiority. Just as the mechanic is not superior to one in need of having their vehicle serviced, leaders and therapists are not above those they are tasked with helping. Rather, these roles create opportunities to provide a service with a unique skill set.
As a therapist, Richard is passionate about facilitating restoration and growth: reclaiming that which was lost and developing the skills to create a life worth living. Richard believes that growth is an innate potential that individuals hold, and he sees the therapeutic space as a garden where incredible growth can happen.
In his downtime, Richard enjoys doing calisthenics and learning new skills. He's attempted to learn the piano more times than he'd care to count and is a father to three cats.